---
Research topics
Childhood asthma and allergy

Early life immune regulation
Environment and Tolerance development
Allergy prevention
---
Prof. Dr. med. Bianca Schaub
✉ Bianca.Schaub@med.uni-muenchen.de
☎ +49-89-4400-57856
The main research interest of her group is to identify immunological mechanisms in the development of allergic diseases in childhood. Ongoing projects in several national and international birth cohort studies include the influences of regulatory immune responses of the infant immune system in the development of allergic diseases in childhood. The laboratory of Prof. Schaub has a strong interest in the effect of early maternal and environmental factors on the development of the fetal and infant immune system and subsequently the allergic phenotype.
CHAMP - CHildhood Allergy and tolerance: bioMarkers and Predictors (BMBF project)
The CHAMP Consortium investigates the determinants of different allergic diseases (food allergy, atopic dermatitis, asthma, hay fever) across the whole pediatric age range. Particular attention will be given to factors determining primary tolerance (no onset of disease) and acquired tolerance (remission of existing disease). We will identify clinically relevant biomarkers predicting early onset, progression and remission. As main results, we aim to define a molecular allergy score early in life predicting subsequent allergy risk, to identify predictors of natural tolerance of food allergy and to examine underlying mechanisms in murine models of allergy development with focus on early tolerance induction. We aim to predict mild versus severe allergic diseases, to identify relevant biomarkers and to predict remission of asthma and hay fever. Furthermore/ we will analyse HRQoL of patients and quality of life (QoL) of their parents across different allergic diseases, different disease stages and various age groups.
This consortium has the unique opportunity to assess the development and remission of childhood allergies at all stages of childhood immune and organ development. Adding new insight to the puzzle of early onset, natural tolerance and remission of different allergic diseases from birth to adolescence will lay the ground for future development of preventive strategies. In the long term, this shall contribute to open up novel avenues for therapeutic options. This clearly will make an impact on the life of our patients and their families.
Components of distinct rural environments confer asthma protection in childhood via A20-mediated immune effects in dendritic cells on regulatory T cells (DFG) 
This project aims to disentangle distinct protective immune regulatory mechanisms of A20-mediated effects of dendritic (DC) and regulatory T cells (Tregs) for childhood asthma by stimulation of blood cells with compounds of environmentally distinct areas. The unique natural exposure to two environments strongly protecting from childhood asthma, i.e. farms in Europe and rural areas in China offers the great opportunity to assess underlying immune mechanisms which are distinct from each other.
As A20 (anti-inflammatory) and inflammasome regulation have been shown differentially expressed following different dust stimulation, we will identify the specific role of A20 and inflammasome regulation following environmental exposure with different dusts in cell lines, and isolated cells. We will disentangle specific asthma-protective immune mechanisms via A20-mediated effects of DCs on Tregs through exposure to distinct rural environmental dust in healthy and asthmatic children. We will unravel the effect of environmental dust extracts from different environmental areas (Germany, Finland, China) on T reg-function, methylation, acetylation (FOXP3 promoter), and mTOR signalling. We aim to identify signalling of A20 regulation in DCs and inflammasome activation. We aim to investigate the effect of A20-regulation in DCs and inflammasome activation on Treg-mediated suppression. Finally, in a proof-of-principle experiment, we will assess the effects of dust stimulation on A20-regulation in DCs, inflammasome and Treg regulation in children protected from asthma in comparison to asthmatic children.
PASTURE/EFRAIM: Protection against Allergy: Study in Rural Environments (EU)
The EFRAIM project prospectively investigated protective factors in early life influencing the development of allergies in birth cohorts conducted in rural areas in five European countries. Detailed information on a great variety of environmental exposures was collected and large biobanks have been established. The mechanisms mediating these protective exposures such as the maturation of immune responses, gut colonisation, the mucosal barrier function and the genetic and epigenetic factors interacting with the environmental exposures were investigated.
Currently, allergic diseases can be managed effectively but not cured. The knowledge about protective exposures early in life can, however, be turned into the development of preventive strategies. The EFRAIM project was expected to produce ground-breaking new insights on protective agents and their mechanisms that can be used to prevent the further development of allergies.
In 2019, the 16 year follow-up of the cohort is starting.
Deutsches Zentrum für Lungenforschung (DZL, BMBF)
In terms of disease incidence and mortality, lung diseases are ranked second in the world and are directly or indirectly responsible for every fifth death. The annual cost of lung diseases amounts to 102 billion euros alone for Western Europe. It is expected that the number of aptients and thus also the costs will continue to rise in the coming years. To date, there are no cures for most respiratory dieases- just symptomatic treatments.
Asthma is the most prevalent chronic respiratory disease in childhood and is also very common in adults. Although the clinical manifestations of asthma in children and adults are rather uniform with wheezing, shortness of breath and cough, population-based clinical and genetic studies suggest that asthma is not one disease, but many. Thus, a single "one-size-fits-all" treatment approach is unlikely to work to tackle this important health problem. In order to design personalized treatment approaches for asthma patients, there is urgent need to elucidate the mechanisms underlying the various types of asthma. The decoding of such mechanisms and their translation to the individual patient is the aim of the Disease Area Asthma and Allergy of the DZL.
Sarah Basse
Doctoral student (MD track)
Dr. rer. nat. Jana Eckert
Study coordinator
Johanna Krusche
Doctoral student (PhD track)
Julia Schüssling
Doctoral student (MD track)
Kathrin Zeber
Research physician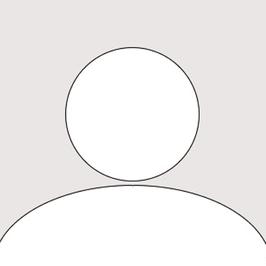 Meike Hengst
Pediatrician, Allergologist, Pneumologist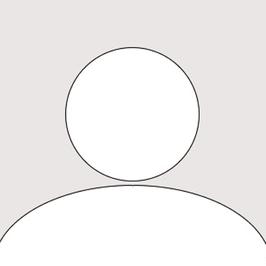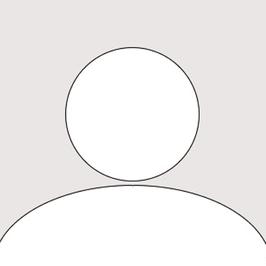 Tatjana Nicklas
Doctoral student (MD track)
Katharina Rehbach
Doctoral student (MD track)
Isolde Schleich
Head Technician
Dr. rer. nat. Andreas Böck
Biostatistician
Dr. med. Elisabeth Klucker
Postdoc
Kristina Laubhahn
Doctoral student (PhD track)
Vera Strakerjahn
Study assistant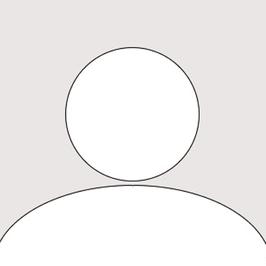 Bettina Anselm
Doctoral student (MD track)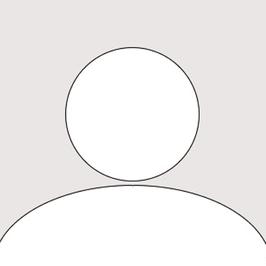 Hedwig Grella
Doctoral student (MD track)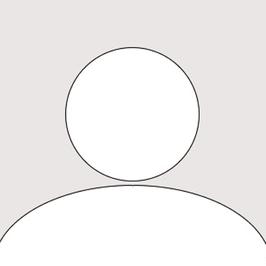 Michael Salvermoser
Mathematician, PhD Statistics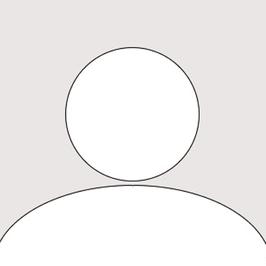 Kim Schultis
Doctoral student (MD track)
Elisabeth Nowak
Research fellow (physician MD track)
Krusche J*, Twardziok M*, Rehbach K*, Böck A, Tsang MS, Schröder PC, Kumbrink J, Kirchner T, Xing Y, Riedler J, Dalphin JC, Pekkanen J, Lauener R, Roponen M, Li J, Wong CK, Wong GWK, Schaub B; PASTURE study group.
J Allergy Clin Immunol. 2019 Aug 2. pii: S0091-6749(19)30978-9. doi: 10.1016/j.jaci.2019.07.029.
TNF-α-induced protein 3 is a key player in childhood asthma development and environment-mediated protection.

New Publication: TNF-α–induced protein 3 is a key player in childhood asthma development and environment-mediated protection
New Publication by Johanna Krusche, MonikaTwardziok, Katharin Rehbach...Bianca Schaub in Journal of Allergy and Clinical Immunology about TNF-α–induced protein (link).
Johanna Krusche awarded Junior Research Award of DGAKI
Prof. Thomas Werfel, president of DGAKI, Johanna Krusche and Ina Niemann of Sanofi-Aventis Deutschland GmbH (picture by Sebastian Semmer, Berlin).
Johanna Krusche (Phd Student at the group of Prof. Dr. med. Bianca Schaub) has been awarded the 2019 Junior Research Award of DGAKI (Nachwuchsförderpreis).
This price is awarded to young scientists for excellent work on the topic of allergy and clinical immunology and supports young scientists.
It is endowed with 5.000 € and donated from Sanofi-Aventis Deutschland GmbH.
Kristina Laubhahn awarded oral abstract prize at EAACI 2019
Kristina Laubhahn (Phd Student at the group of Prof. Dr. med. Bianca Schaub) has been awarded an oral abstract prize for an outstanding oral abstract presentation at the EAACI 2019 conference.
The title was: Pathway analysis - genetic and immunological influences of gene polymorphisms in 17q21 locus on childhood wheeze.
Bianca Schaub awarded Heisenberg Professorship
Prof. Dr. med. Bianca Schaub was awarded a professorship of LMU Munich (Heisenberg Professorship of DFG, german research foundation) with the title "Environment and development of immunological tolerance" ("Umwelt und immunologische Toleranzentwicklung") with the focus on the development of allergic diseases. The Heisenberg Professorship, named after the physicist, promotes excellent scientists following criteria of scientific excellence.
Prof. Schaub, Consultant and Deputy Head of the Department of Allergology in the University Children´s Hospital of Munich, Dr. von Hauner Children's Hospital, examines the role of early life immune maturation for the development of allergic disease since numerous years.
The focus of this Heisenberg Professorship comprises the assessment of the environment and the development of immunological tolerance from birth until allergy development in childhood. This will be investigated in several birth and cross-sectional cohorts of children with risk or protection from allergies. To characterize molecular mechanisms of the different phenotypes, a number of methods of "computational medicine" will be used. The identification of biomarkers for specific therapy strategies for childhood allergic diseases will contribute to develop future prevention studies and clinicial studies with novel biologicals.
Doctoral student awarded LMU research award 2018
Some of the student of the research group of Prof. Schaub during the ceremony
The LMU Research Award for excellent students was awarded to the project "Identification of novel immunological mechanisms for childhood asthma" of the research group of Prof. Dr. Bianca Schaub, Dr. von Hauner University Children´s Hospital Munich. The students (MD/PhD) are: Bettina Anselm, Hedwig Grella, Simone Hüttner, Johanna Krusche, Alexander Neuner, Tatjana Nicklas, Elisabeth Nowak, Katharina Rehbach, Kim Schultis, Julia Schüßling, Elif Turan, Vanessa Vogelsang.
The project investigates successfully which immunological mechanismus are critical during the development of childhood asthma. One focus was how environment-mediated mechanisms lead to protection from asthma. The extent of the work and the originality are both impressive: the students have performed excellent work starting from the recruitment of the children, establishing experimental protocols for small children until performing the protocols and the statistical analysis. They could achieve groundbreaking findings, which have already been published in numerous manuscripts. These findings are critical for the prevention of childhood asthma and offer novel opportunities for future research projects.
Schaub Lab
AG Allergy/Immunology
Kubus Research Buidling
University Children´s Hospital Munich
Lindwurmstr. 4
80337 Munich
Bianca.schaub@med.uni-muenchen.de